Chocolate pie with gingerbread
A chocolate tart with a tasty Dijon gingerbread dough ? A treat for the taste buds of young and old!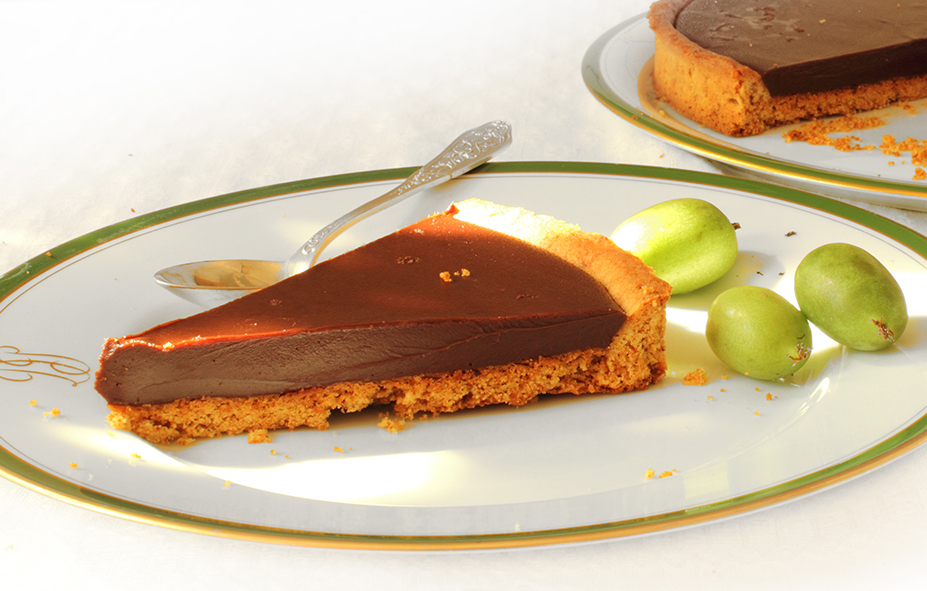 For
8
people
Cooking time :
10 minutes
Heating time :
30 minutes
Ingredients
Gingerbread Pie Dough :
170g flour
100g butter
80g icing sugar
1 egg
1 level teaspoon of salt
½ sachet of yeast
60g gingerbread crumbs
Chocolate ganache :
180g whipping cream
110g dark chocolate
75g butter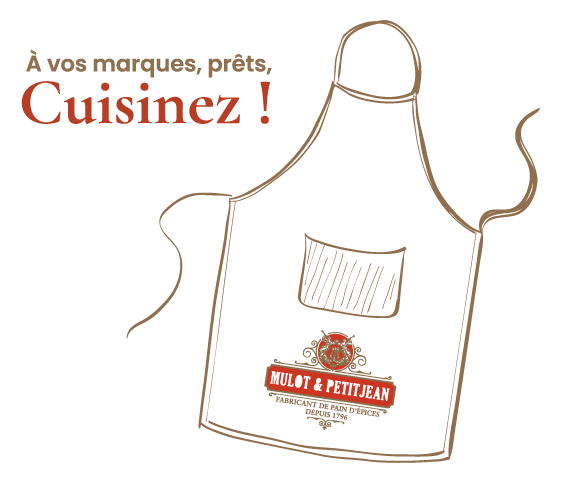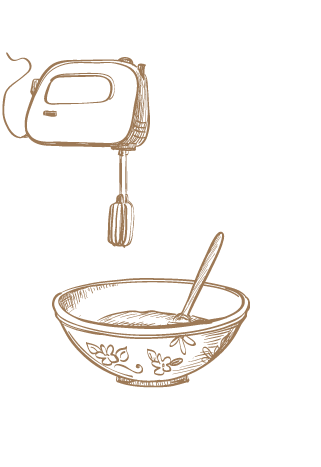 The recipe
In a container, work the butter with a spatula to give it an ointment texture, add the icing sugar and mix until you obtain a homogeneous mixture.
Add the egg, then the flour, salt, baking powder and breadcrumbs.
Mix until you get a compact ball.
Leave to cool for 30 minutes.
Gently roll out the dough in a pie dish, then lightly prick the bottom with a fork.
Bake for 20 minutes at 180 degrees. Let cool. Cut the chocolate into small pieces.
Bring the whipping cream to the boil.
Pour the cream over the chocolate and mix gently.
Add the butter and mix until you obtain a homogeneous ganache.
Pour the ganache into the base of the pie and put the pie in the fridge for an hour before enjoying it.
Product needed
Our other recipes
Tips
Do not use a whisk for the ganache but rather a spatula to avoid the formation of air bubbles