Millefeuille with chocolate and gingerbread
Discover the harmonious alliance of chocolate millefeuille with gingerbread, an unforgettable taste experience.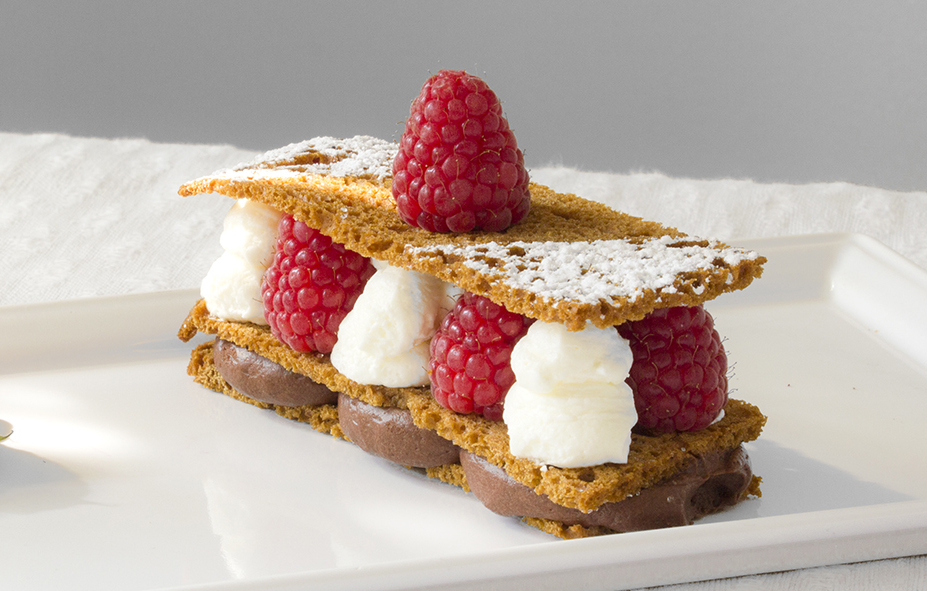 For
8
people
Cooking time :
45 minutes
Heating time :
3 minutes
Ingredients
250g liquid cream
20g caster sugar
75g dark chocolate
20g butter
500g of natural cobblestone or a 400g strip
200g of raspberries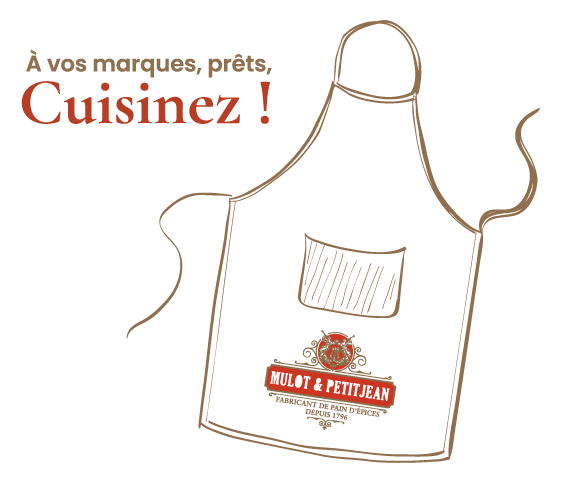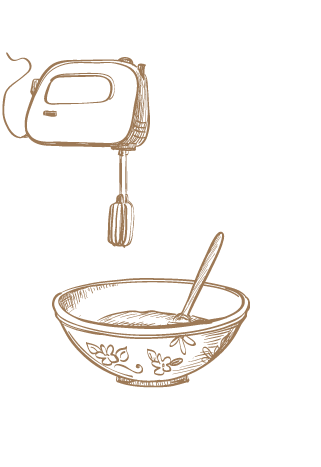 The recipe
Bring 100g of cream to the boil with the caster sugar.
In another saucepan, melt the chocolate.
Beat the rest of the cream with an electric mixer until you get a slightly firm texture.
Using a whisk, mix the melted chocolate with the hot cream to obtain an elastic and shiny texture.
Take half of the whipped cream and mix it with the warm chocolate (between 45° and 55°).
Cut the gingerbread into thin slices.
On a baking sheet, brush a little melted butter on the slices of gingerbread and sprinkle them with powdered sugar.
Place in the oven for 3 minutes on the grill position. Let cool.
On a slice of gingerbread, form rosettes of chocolate cream using a pastry bag.
Cover with another slice of gingerbread.
Using another pastry bag, form small balls of whipped cream that you will alternate with raspberries.
Cover again with a slice of gingerbread.
Finish by placing a few raspberries on top that you can fix with a little plain cream.
Serve this dessert with a scoop of ice cream or a raspberry coulis.
Products needed
Our other recipes
Tips
Replace the pastry bag with a freezer bag from which you will cut an angle.